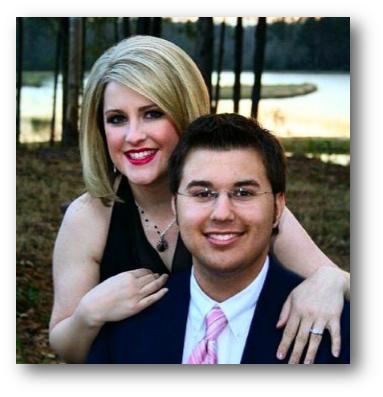 Zachary K. Murphy
Science Tutor

EDUCATIONAL LEADERSHIP PROFESSIONAL
School Improvement | Educational Administration | Public Relations
Highly qualified educational leadership professional with more than five years experience in education with both Ed.S
and M.Ed. degrees, working towards a Doctor of Education degree in Educational Leadership. Committed to improving
learning experiences for diverse student populations. Motivated and goal driven, passionate about encouraging students
to excel.
AREAS OF EXPERTISE
Instructional Methodology

Curriculum Development

Educational Administration

Textbook Selection

Student-Centered Instruction

Professional Development

Classroom Management

Student Teacher Supervision

Program Coordination

Assessment Design

Group Facilitation

Grading Standards
PROFESSIONAL EXPERIENCE
Covington County Schools, Seminary, MS 2013 – Present
Educator, 7th Grade Science
Administers student-centered classes that facilitate discovery, applying inquiry based learning and cooperative
learning methodologies.

Enhances educational opportunities by serving as sponsor for the Junior Beta Club as well as the Science
Olympiad club

Volunteers as assistant band director.

Initiating the introduction of a Kiwanis chapter within the county to broaden scholarship opportunities.

Serves on the school leadership committee.

Examined the impacts of global warming by taking students on a research cruise. Collected data with students
that will be part of a published study.

Mentored a student teacher from the Biology Department at the University of Southern Mississippi.
HATTIESBURG PUBLIC SCHOOLS, Hattiesburg, MS 2012 – 2013
Educator, Biology II and Physical Science
Received the "Most Relevant Instruction" award from the school district's New Teacher Academy.

Fostered learning by providing student centered learning methodologies.

Created a warm, welcoming classroom that received high marks on school surveys.

Exceeded position expectations and presented with the "Being The Best" award.

Conducted the first school wide science fair in over twenty years at the high school.

Designed and coordinated hands on activities to enhance student responsibility, problem solving skills and
student accountability.

Evaluated each students progress and adjusted strategies accordingly.

LAUREL PUBLIC SCHOOLS, Laurel, MS 2011 – 2012

Substitute Teacher
Fostered a safe, positive, and supportive learning environment.

Maintained complete responsibility of organization, teaching and projects during teacher's absence

Ensured good order and functionality of classroom.

Maintained attendance and achievement records in accordance with school policy.

Implemented a positive behavior plan to promote student responsibility.

WILLIAM CAREY UNIVERSITY, Hattiesburg, MS 2009 – 2010
Administrative Assistant, Financial Aid Office
Managed communication, including responding to email and phone messages.

Increased efficiency by processing financial aid documents.

Assisted students with completing any paperwork needed to finance their education.
EDUCATION
Doctor of Education (Ed. D.), Educational Administration, William Carey University, Hattiesburg, MS, Expected 5/2017
Education Specialist (Ed.S.), Instructional Leadership, William Carey University, Hattiesburg, MS, 10/2015
Master of Education (M.Ed.), Secondary Education, William Carey University, Hattiesburg, MS, 8/2014
Bachelor of General Studies, Biology and Psychology, William Carey University, Hattiesburg, MS, 5/2012

PROFESSIONAL AFFILIATIONS
President, William Carey Alumni Chapter of Covington County
Treasurer/Secretary, William Carey Alumni Association
Member, National Science Teacher Association
Member, Mississippi Science Teacher Association
Member, Mississippi Professional Educator Association